Our Products
Our 100% all natural products are 100% free of synthetic fragrances, isopropyl alcohol, benzene, mineral oil, sodium lareth sulfate, propylene glycol, and aluminum.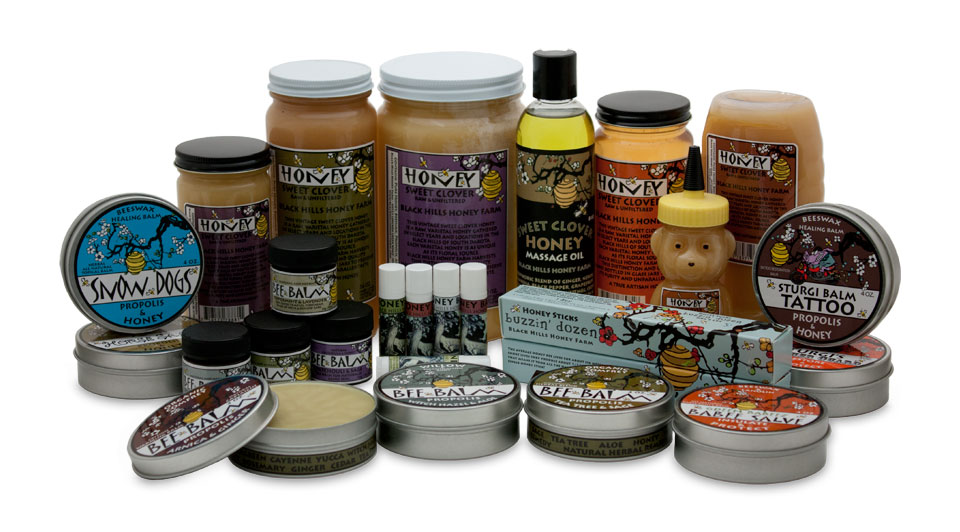 From Farm to Fork
Black Hills Honey Farm has been beekeeping and manufacturing natural products "From The Hive" since 2001. Black Hills Honey Farm's apiculture standards are developed with the primary focus on the health of honey bees and the sustainability of beekeeping.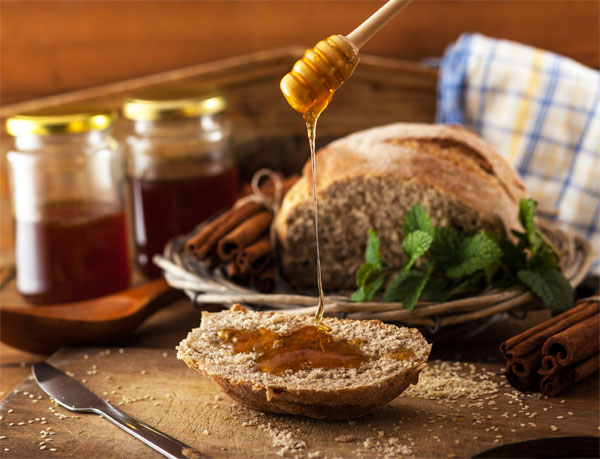 We seek to define the best practices for natural beekeeping with these priorities as guides, and with a secondary focus on the agricultural products of apicultural products of apiculture (honey, pollen, and propolis).
The guiding principle at Black Hills Honey Farm is that quality is built into our natural products, and not just tested into a finished product. Therefore, the assurance is that the product not only meets the final specifications, but that it has been made by the same procedures under the same conditions each and every time it is made.
Black Hills Honey Farm specializes in producing raw, varietal honey, and each varietal honey is as unique as its floral source. Black Hills Honey Farm harvests this distinction and quality, and hand bottles in glass jars to preserve its purity and taste, at the time of extraction.
The strategy behind Black Hills Honey Farm wax processing is to limit the source of reusable beeswax. We only use wax removed from the upper half of the honey cell during extraction. Once the honey is removed from these cells, the bees have a clean new foundation. Clean foundations help control bee diseases naturally.
Black Hills Honey Farm is a fully integrated Beekeeping operation!