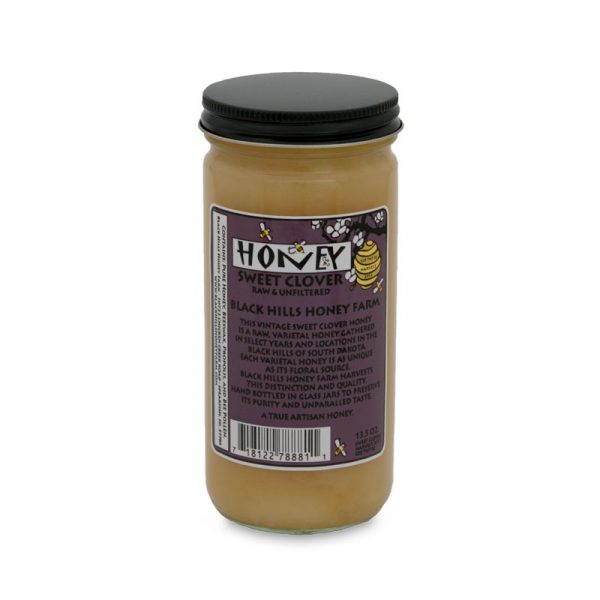 When we look at the word "raw", we associate it with the preservation of important vitamins, minerals and enzymes.  Raw honey is honey that has not been heated, pasteurized or processed in any way.  The differences between raw and pasteurized honey are substantial.  Raw honey is an alkaline-forming food that contains natural vitamins, enzymes, powerful antioxidants and other important natural nutrients.
Just as flowers vary in sizes, color, shape & odor, so the nectars they produce vary.  We benefit from this great variation, and harvest honey with many colors & flavors.  Honey is made not only out of nectar of flowers, but also out of the sap which occurs on the leaves and bark of certain trees.  The ripening takes place not only in the "honeysac of various bees", but also in their honeycombs, through evaporation; fanning; through "tropholaxy", the transfer of tiny drops of nectar from one bee to another; and through these transfers the nectar loses its high content of water.
The main use of honey is as a flavorful sweetner and energy source.  Secondary, aiding in the healing of wounds, burns and gastric ulcers.
Raw honey is an effective treatment for acne.  A small amount placed on blemishes and acne nightly will often clear the skin in a short period of time.
Many athletes rely on carbohydrates for an energy boost during intense training.  Studies have shown that the glucose found in honey, plus other natural sugars, and provide the same boost to athletes.  Instead of consuming refined sugars and high fructose corn syrup, which is on my list as one of the worst things we can consume and is found in many sports drinks, opt for an all-natural boost of honey.
Honey can promote relaxation and help ease you to sleep at night.  The natural sugar found in honey raises our insulin slightly and allows tryptophan, the compound famous for making us sleepy after eating turkey at Thanksgiving, to enter our brains more easily.  Taking a spoonful of honey before bed can help you get restful sleep.
Also, it is worth mentioning that in Avurvedic medicine, honey is known as "yogavahi", which means "the carrier of the healing values of the herbs to the cells and tissues".  It is believed that when combined with another substance(eg. a herb or spice) in a formulation, the special quality of honey enhances the medicinal qualities of that formulation and helps them reach the deeper tissues in the body more effectively
Taking a high-quality raw local honey for two months before allergy season can actually lessen your allergies.  Bees carry the pollen that aggravates seasonal allergies, and some of that pollen becomes part of the honey.  Consuming honey daily before allergy season can help your body grow accustomed to the pollen and iummunize your body against it.